Afternoon Tea
East Yorkshire
Dainty morsels by the fireside. delicate delights in the late afternoon sun. Dreamy teas poured for the pause. Fine bone china, just for us, with love for Royal Crown Derby. Blues, whites and gilded. A time honoured tradition. Crafted to be enjoyed together. And, throughout December, festive magic with hints of cinnamon, spice and citrus zests.
Indulgence. Deserved.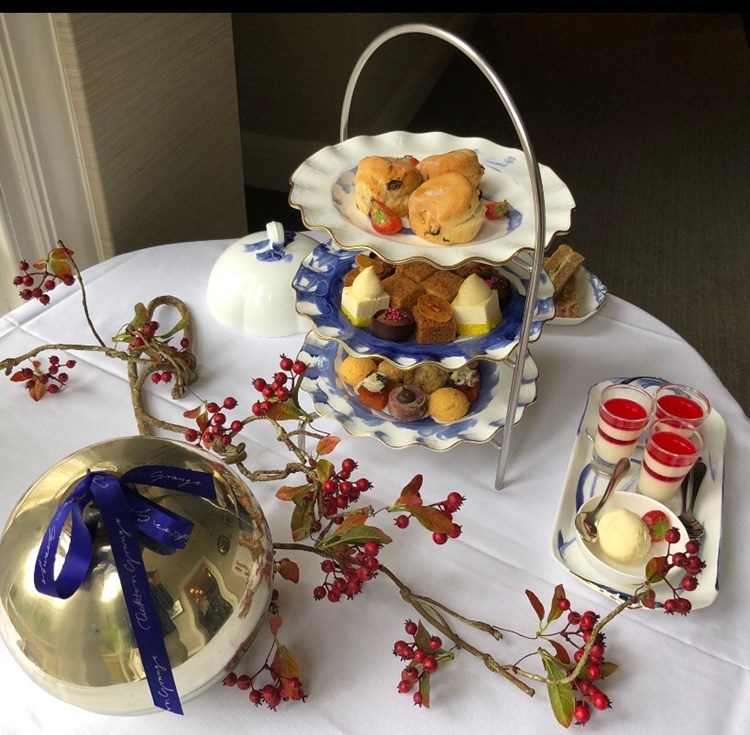 Traditional
Three tiers of exquisite fine bone china, laced with skill and laden with luxury. Unveil the most perfect English scones beneath a dome brushed with blues. Delve into a plate of vibrant pinks and true patisserie perfection. Then down to the bottom to discover the most sumptuous savoury morsels, rounded off with fine finger sandwiches and a sip of Buckingham Palace loose leaf tea.
Celebratory
Fine grower Champagnes, crisp Cremant, G & Tea, or a bountiful birthday cake. High-end Afternoon Tea East Yorkshire. In our home every Afternoon Tea is a certified celebration, so why not make it sublime. A baby shower, a birthday party, a long awaited get together, or just because. There's magic in moments. Let's toast to that.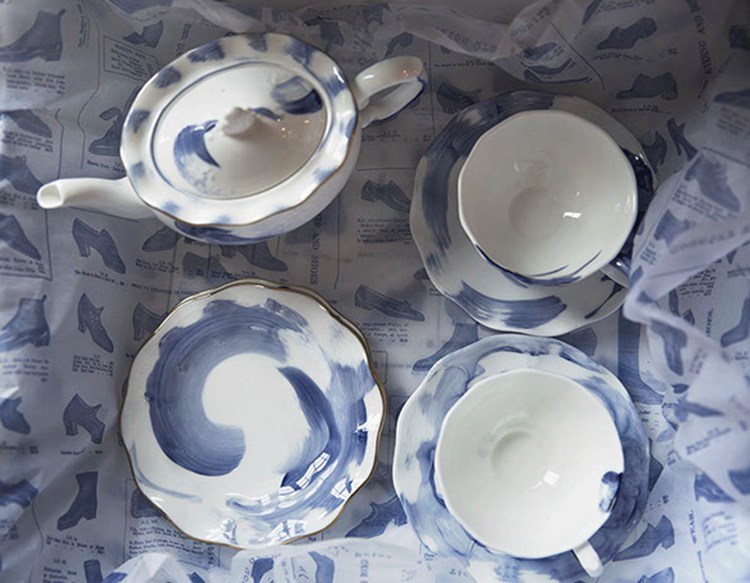 Royal Crown Derby
Brought up with beautiful baking, fine bone china and the inclination to chat, Afternoon Tea is an art dear to our hearts. A firmly rooted tradition that has thrived with time, as a family, for us it embodies the dream we have never quite been able to shake off. And so, feeling that ours deserved something more that the every day, we decided to tell our story through our china. Cue a collaboration between the magnificent potter Maham Anjum and the one and only Royal Crown derby. Inspired by our own mother's set, brushed with a blue stroke resonant of our future, and with each piece individually crafted to be our own. You won't ever find anything else like it. And isn't it divine.
Afternoon Tea at its finest at Tickton Grange, East Yorkshire