Our Food 
Freshly ground coffee and biscuits beneath the morning sun, Afternoon Tea with good friends, evening à la carte in the Bloomsbury Room, or a seven-course culinary tasting adventure that promises to pull out all the stops…just like our house, our food transitions throughout the day, and all in ode to Wild East Yorkshire.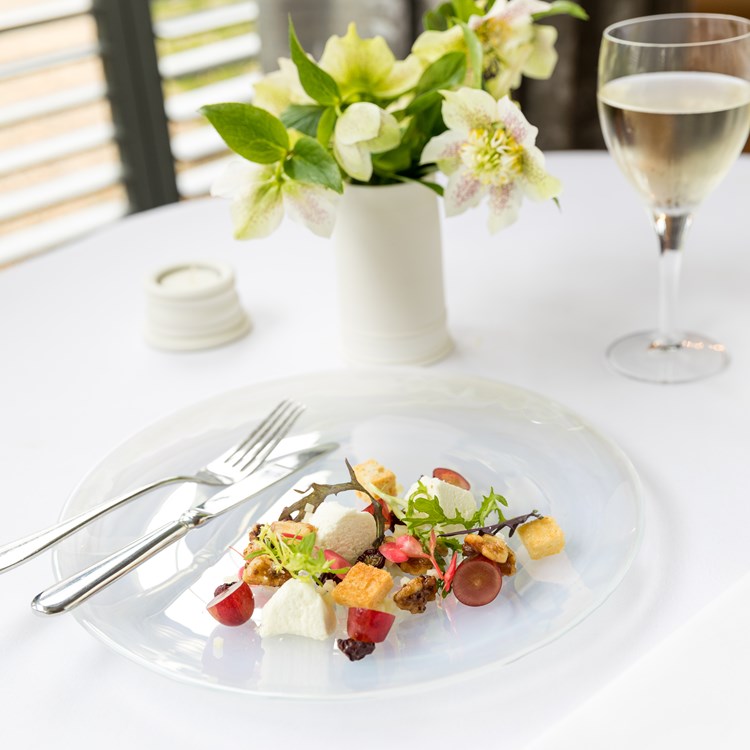 The Bloomsbury Room
Our dining room is inspired by the Bloomsbury set. A group of writers, intellectuals, philosophers, and artists, they believed in creativity, innovation, and beauty, but it is their sense of fun and freedom that we are most drawn to. Reflected in the food created, the Bloomsbury Room serves à la carte, an accomplished seven course tasting menu and Sunday lunch. Each menu continuously evolves to respond to the changing seasons.
 Service Times:
À la Carte Dinner: Wednesday ~ Sunday 6pm ~ 9pm 
Tasting Dinner: Thursday ~ Saturday, one sitting at 7.30 pm
Sunday Lunch: Every Sunday 12pm ~ 2pm 
Sleeping over? Our à la carte dinner is available for resident guests every evening between 6.00pm and 9.00pm.
**Please note we take card payments only onsite**
The Hockney Room
Immersed in the work of our greatest living artist, The Hockney Room evokes David's love of East Yorkshire, his energy, sense of discovery, joy of innovation and desire to look and look again. A space to be savoured, enjoy morning tea from our handpicked tea collection, mid-morning light bites, our renowned Afternoon Tea or, when the sunsets, our handcrafted cocktail menu.
Service Times:
Light Bites: Monday ~ Saturday 11am ~ 4pm (drop in)
Afternoon Tea: Monday ~ Saturday 12pm ~ 4pm,
Sunday 2.30pm ~ 4.30pm
**Please note we take card payments only onsite**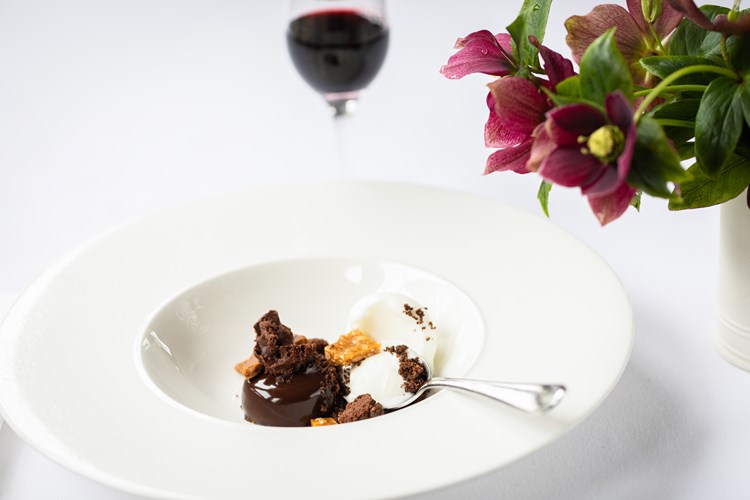 The Broadley Room
At the very heart of our home sits the Broadley Room, our private dining space brushed with Georgian creams and blues and with its own fireplace and oval table, it seats up to 20 guests and includes its own private dining menu.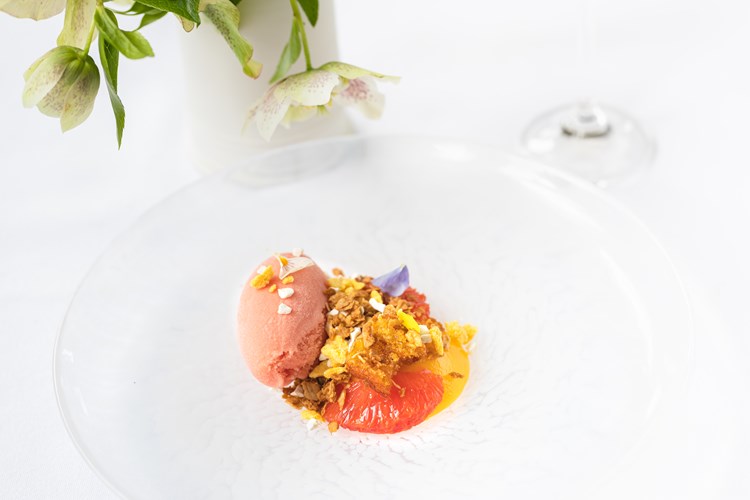 "The explosion of different taste experiences was amazing."
"Clever food and just delicious."
"I just wish all venues did customer experience like Tickton Grange."