Business
From a Georgian Grange to a country farmstead, whether you are planning a discreet board meeting or an exciting product launch, we've got you ticked. Every space boasts high speed broadband, food perfect for thought and service that is always one step ahead.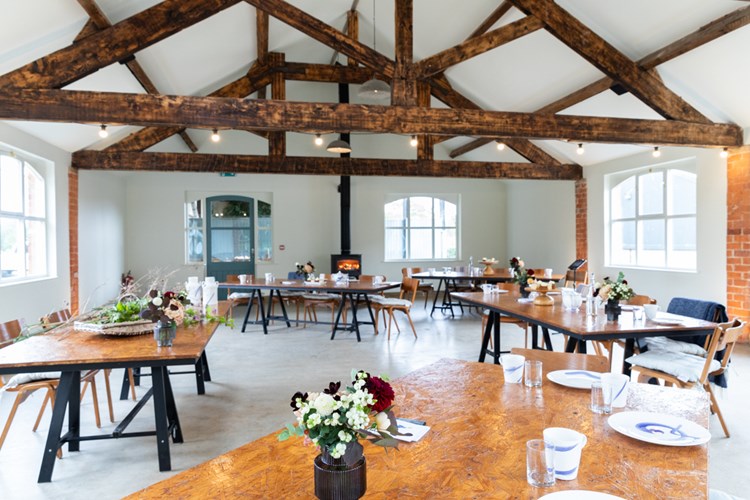 Spaces 
The Broadley Room | Sitting 30 Theatre, 20 Boardroom and 12 U Shape An intimate room brushed with pastel hues and framed by beautiful Georgian Bays, the Broadley sits at the heart of our home. Decorated with the whimsical scenes and boasting an interactive tv and a handsome fireplace, it's mellow mood is just the antidote for a productive day.
 The Rose & Garden Rooms | The Rose Room sits 200 theatre style and a 110 cabaret. The Garden Room sits 60 theatre style, 30 boardroom, 30 cabaret and 28 U shape Tucked behind the Hockney Lounge with its own 'Rose Walk' entrance are our Rose & Garden Rooms. A roomy pair, The Rose Room is a handsome space brushed with stoney hues and framed by beautiful bays looking over a quiet courtyard. Just next door The Garden room is light, bright, and leads seamlessly onto a pretty terrace with gardens beyond…the perfect spot for a tea break. Oh, and did we mention the private bar?
The Farmstead | The Chauffeurs Garage sits 100 Theatre style, 50 Classroom and 30 Board Room. The Foldyard can sit anywhere up to 150 in the summer months. Set behind the house is The Farmstead, once the old chauffeur's garage and farmer's fold yard, today both spaces together form our country hideaway. With its own stable bar, fire pits and festoon lighting galore, huddle beneath beams, break out into open spaces, dive into a lunch box brimming with the perfect hearty fuel, before back to the grind to change the world.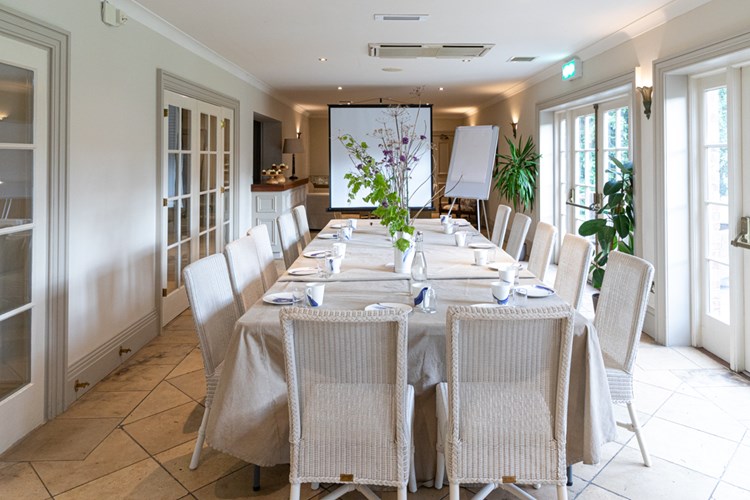 Corporate Retreats / Away Days
An exclusive hideaway free of distraction, our Farmstead is just the spot for sparking new ideas and cultivating relationships with co-workers. Including the Chauffeur's garage for business, the Fold Yard for fun, the fields and meadowland and woodland walk for break out spaces. Take over during the summer months to motivate your team with the perfect change of scenery. On-site activities include a host of team games from quoits to sack races and our open-air barbeque enjoyed in the Fold Yard. And if you'd like to bring any other activities in, our events team our hand to help you plan, after all we have plenty of space to sprawl.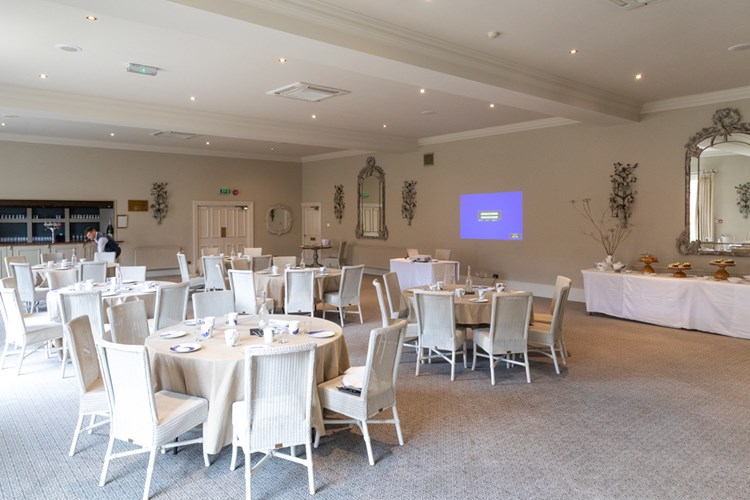 Corporate Stays
Whether you are away on business or hosting a business away day with us, we have 21 simply beautiful bedrooms and a bespoke corporate rate reflective of travel allowances. Available to use through our online booking engine just get in touch to talk through your plans and we'll send you our exclusive business code to book in your break.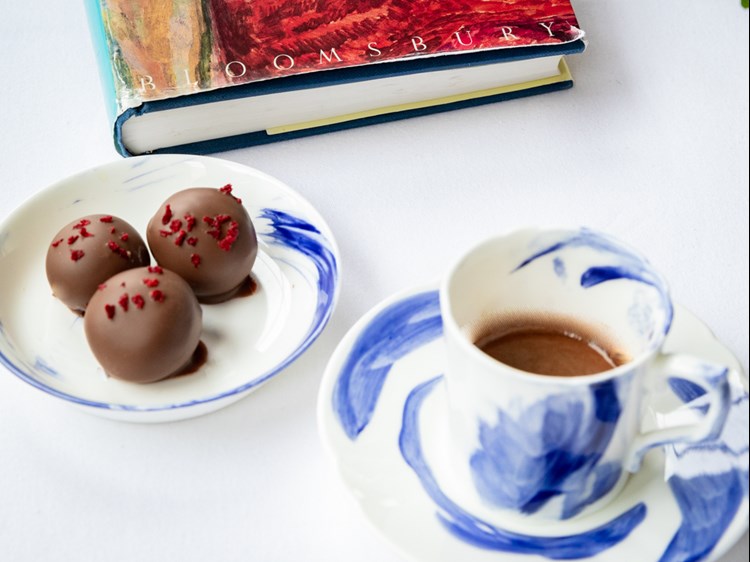 "We had a BBQ as a summer corporate event, and it was a truly wonderful afternoon. The communication prior to the event was excellent and they were really responsive and flexible to our requests. The event went really smoothly, and we were provided with great food, great service and a lovely environment. Thank you so much! I would really recommend for a hassle-free venue with really great service."