Hide Restaurant 
Available every Wednesday to Sunday, served at one 7.30 pm sitting
An intimate space cloaked with silks and hand stitched leathers; our restaurant is the flagship of our home. Offering a signature seven course tasting dinner, join us to discover the spoils of Wild East Yorkshire and beyond with a tailored adventure through our culinary delights.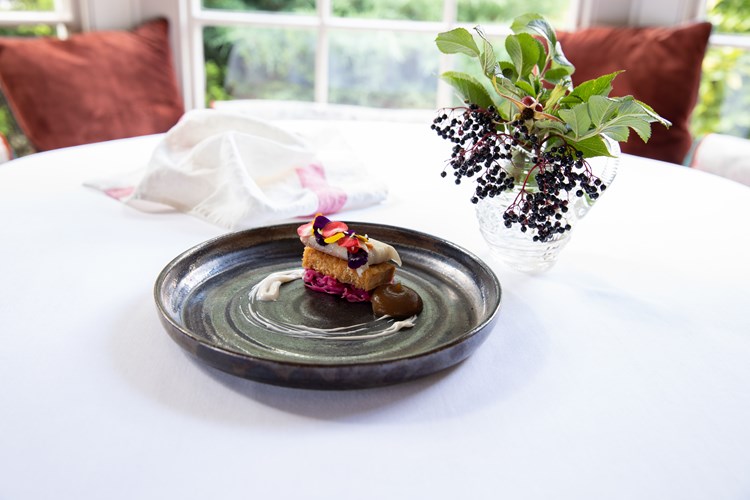 Tasting Dinner
Served every evening from Wednesday to Sunday at one 7.30pm sitting, our tasting dinner is composed of seven delicious courses rooted in local fare. Taking you on a tour of our county and our skills with a touch of global influence, begin your night with three 'little snacks,' ample mouthfuls of seasonal delights, before delving into dishes inspired by land and sea. All rounded off with a delicate dessert, light, flavourful and unequivocally divine.
And just in case you fancy taking it up a notch, we have a carefully devised wine flight that compliments each course, enhancing its flavours and style.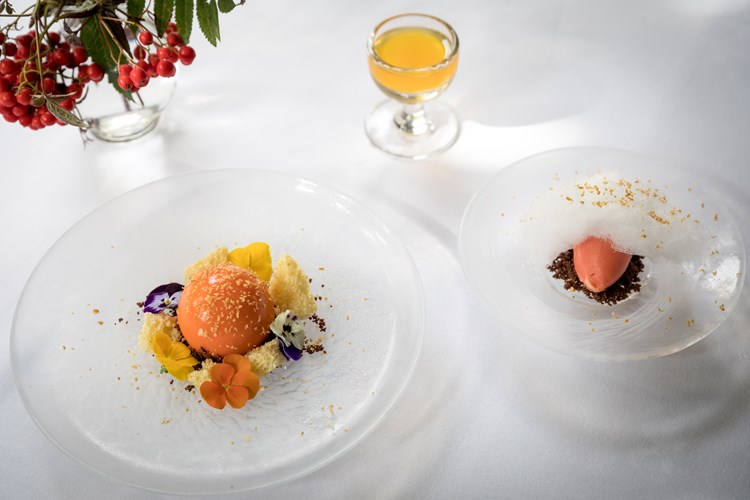 Our Team
Steered by our head chef duo Callum and James, Hide and indeed our tasting menu is the fruition of both of their skills, dedication, and love of the craft. Enlivened by our county; where land meets the sea, each culinary creation both reflects the wealth of Wild East Yorkshire produce available on our doorstep and infuses tastes inspired by tales of travel and far off cuisines.